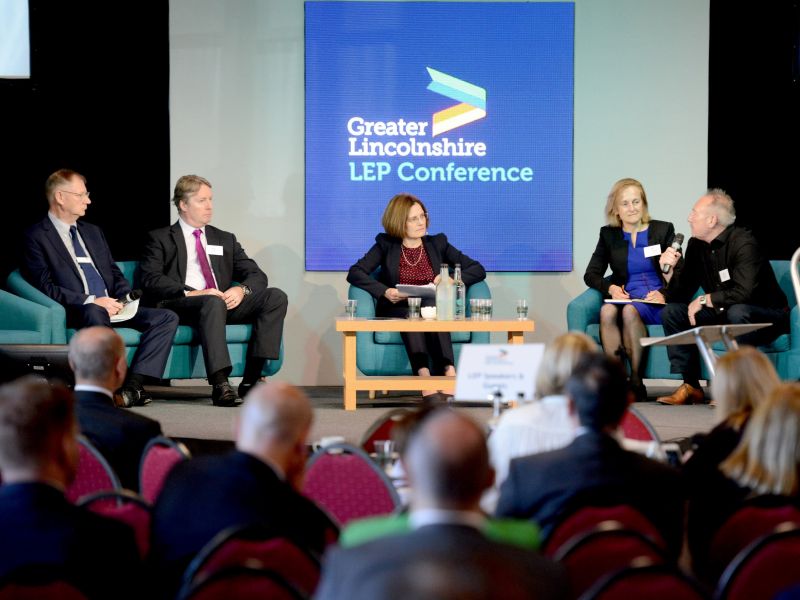 Organizing a conference is not an easy task, we know that. You have to bear in mind elements such as who your audience is, what time the presentation is, what sector it is aimed at or what objective you want to achieve.
How to organize a successful conference
One of the most important parts of the planning process of a professional event is to ensure the participation of the best speakers so that your attendees want to repeat without hesitation another year.
Steps how to make a successful conference:
Prepare the event taking into account the target audience
Before contacting the best speakers to participate in your event, you need to have a clear idea of what topics will be attractive to attendees. Success in finding a great speaker is not in choosing "famous" names, but in locating the right people for the event and your audience. How do you know who your target audience wants to hear? Ask your attendees with post-event surveys (they can give you useful information for new editions) or through newsletters and social networks. Knowing your attendees is fundamental.
Provides a manual for speakers
As soon as you have a complete list of speakers, start communicating with them so they know what they can contribute to your professional event. The most practical thing is to create a lecturer's manual with the key guidelines you ask your participants for and that you can give them in advance.
Among the things you can include in the manual are:
Demographic data on the target audience that will attend your event
Description of the location at which the event is organized where possible technical requirements or limitations are shown.
List with the biographies of the speakers and topics of the conferences that will take place in your event.
Information on accommodation and transport that speakers should know in advance.
Check that the speakers are aware of your event
One of the biggest mistakes as a conference organiser is waiting until the last minute to make sure that the speakers have your event on the agenda and have everything they need to do their job well.
A couple of months before the conference contact the participants to ensure that they have your event in mind and that all travel and accommodation details are booked without problem.
When your professional event is only a few weeks away, talk to each speaker about their presentation. Make sure they have distinctive themes or approaches and that the conferences are varied and of high quality. There is nothing worse than realizing that the speaker before you is mentioning the main points of your presentation – avoid this big mistake!
Do not interfere with the content of conferences
To complete the previous point we add that it is important to let the speakers develop the content of their presentations freely.
Do not hesitate to give your opinion on titles or synopses, but do not interfere with the content of the conferences. Surely the speakers have already presented the topic they take to your event, so you must have confidence in their professionalism.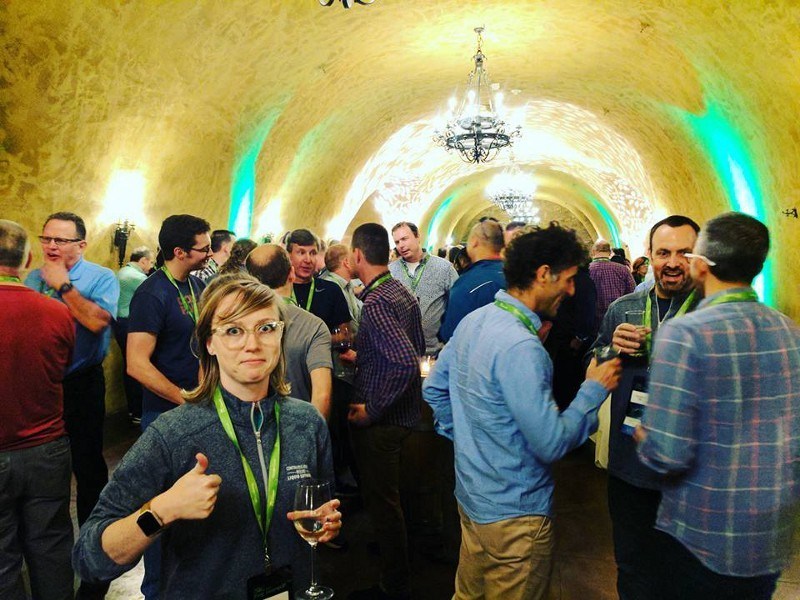 Provide data to your speakers
A couple of weeks before the event, it is a good idea to give the lecturer an approximate idea of the number of attendees. Speakers will organize their presentations better if they know the size of the space where they will give their conference and the amount of audience that will attend.
If this is not enough, they will be able to interact in a different way. If it is too much, they should use other resources. The more information the speaker has, the better he or she will adapt his or her words.
Include breaks in the program of your professional event
This point is something that both the speakers and the audience will thank you for. Nobody likes conferences so saturated with papers, debates and networking sessions that there's no time left to buy a sandwich. Organize your professional event with balance.
When preparing the conference programme, make sure to include time to rest between one session and the next. You should also take into account the fact that, depending on the size of the venue, at least ten minutes may elapse while one group of attendees vacates the space and the next group is accommodated for the next presentation.
If your event is full of relentless activities, there is an increased risk that the presentations will be delayed and that attendees will have to decide to miss some of them.
The programme includes times to rest and provides spaces where attendees and speakers can relax between conferences.
Accommodates speakers close to the event
This connects with point three: do everything possible to facilitate the logistical issues to the speakers.
If your professional event is held in a hotel, it would be ideal to accommodate the speakers there. Another option is to accommodate your speakers in nearby hotels that are not far from the place where the talks will take place.
If the speakers have to take transport, you must give them the options: car or public transport, but give them all the information they need.
Facilitate the technical support to your speakers
A small technical failure can ruin a great presentation. Expert speakers know how to deal with improvised technical problems, but it is important to avoid these situations with a technical foresight that retains opportunities for error.
Before starting the event, rehearse to make sure that all the technical equipment is working well and ask the speakers to arrive in time for their presentations to test the electronic devices.
If there is a problem, it is preferable to realize it with hours of margin, rather than minutes before the conference.
Share results on social networks
Today, many of the professional connections and exchange of ideas that contribute to the success of conferences take place online. Attendees will talk about your event on social networks, so it's a good idea to take advantage of these digital speakers to get the most out of your event and sell the most tickets.
One way to keep track of everything they say about your event on social networks is to create a hashtag and encourage speakers and audiences to use it when they upload content to their social networks.
You should also mention the speakers on your social networks before the conferences, because they will appreciate the recognition and the audience will be more interested.
Stay in touch with your speakers and share feedback from attendees
The event is over and it went great. After all your efforts to plan it, you'll surely want to turn off your computer and take a month's vacation on a tropical island, but no…there's one last task: collecting and sharing feedback from your attendees.
Before this last step you should communicate with each of the speakers to communicate the success of your event and thank them for their participation. And, as we said, once you have collected the opinions of your attendees, share them with the speakers.